Pet Urine and Odor Removal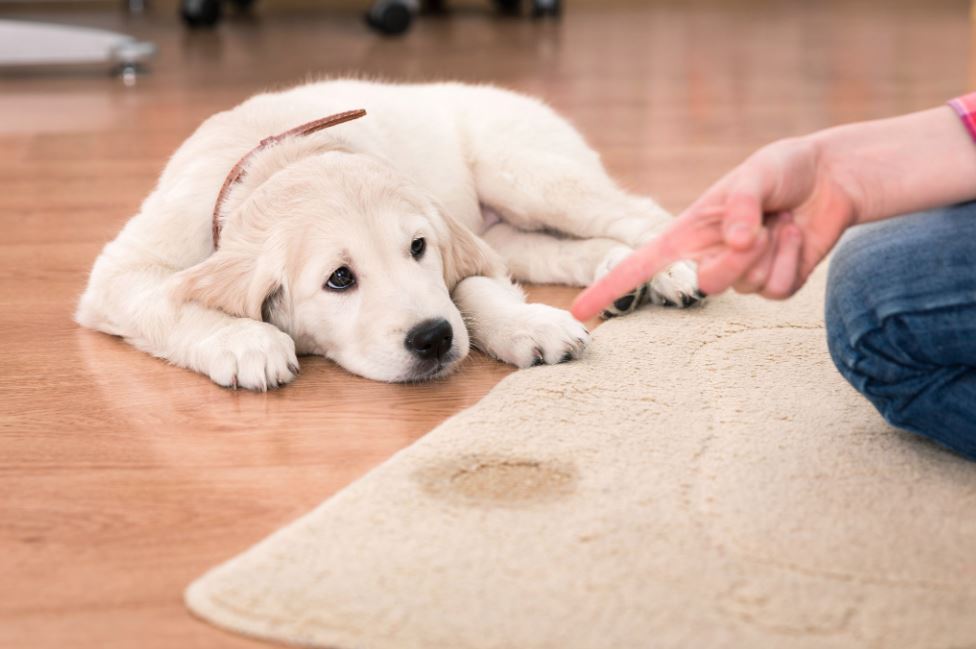 Pet Urine and Odor Removal
D&G Carpet Cleaning understand how important your pet is to you and your family members. Unfortunately, pet accidents happens often and the odors from can be quite unpleasant. Most of the pet owners are aware that these odors are set in their carpets or upholstery and usually attract their pet to do it again and again, creating a spiteful sequence that leads to serious odor issues and can even cause health problems.
Pet odors and stains are very difficult to remove. But, that's where the professionals from D&G Carpet Cleaning come in! Our specialists will treat the problem in the most efficient way to restore the lovely home atmosphere you and your family deserve. Here's how we do it:
Our Pet Odor and Stain Removal Procedure
Step #1: Using Black Light to detect the Problem Areas
We carefully inspect your carpet and upholstery using a black light to detect the revealing signs of pet urine. Under the black light the urine will glow green-yellow color. The black light detection is the best way to locate urine contaminated areas.
Step #2: Pre-Treatment with ­­ Urine Removing Solution
D&G's pet odor experts will then pre-spray your carpet or upholstery with a solution that will break down the urine and prepare the urine deposits for removal.
Step #3: Pet Odor and Stain Removal using Special Enzyme and Stain Removing Cleaners
We use organic enzyme cleaners that will break down, digest, and remove the odors and stains. Our proven methods do not only mask unpleasant pet odors. They remove the microorganisms that are the source of the odors.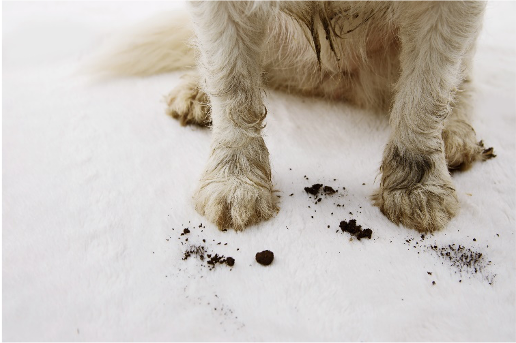 Serious/Stubborn cases are when the pet urine has saturated down through the carpet into the padding, and most of the cases onto the floor. Those cases require special treatment with deep extraction methods. Serious urine damages can involve removing the carpet to replace the pad and treat underside of the carpet and the floor. In those cases our expert carpet cleaner-installers would pull up the carpet and replace the padding before finalizing the cleaning and stain-removal process.
Quality Pet Odor and Pet Stain Removal from D&G Carpet Cleaning
If pet odors are ruining your pleasure of your home, call D&G Carpet Cleaning today. Let us help you to bring back the fresh-smelling environment that is going to make life so much more enjoyable for you and your family members.

*All the results are based on studies presented by independent research laboratory of D&G Carpet Cleaning HWE (Hot Water Extraction), Pet Urine Removal and Tile & Grout cleaning procedures. Dog and cat dander allergens were tested and also dust mite allergen. All of the pet odor results are based on analysis with the most typical odor sources found in cat and dog urine. Pet urine bacteria results from the tests are based on D&G Carpet Cleaning HWE cleaning process and a sanitizer, combined with Pet Urine Removal. All bacteria results from the tests include use of fabric sanitizer.
Best rated Carpet Cleaning Company on
Our Location
1765 Coliseum Street unit#404 New Orleans, LA 70130
Email
nola@dgcarpetclean.com